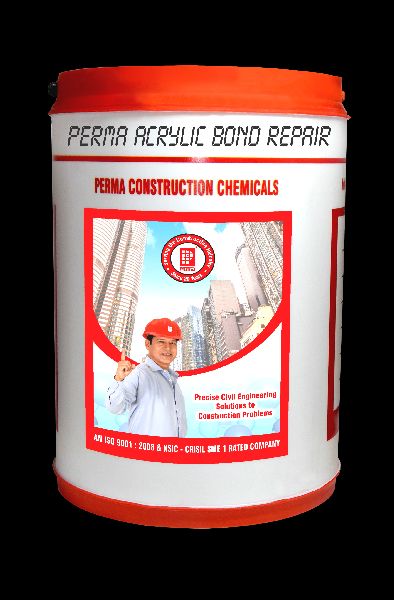 Concrete structures which remain especially in the aggressive environment such as industrial or marine areas are having threats of chloride attack. To offer protection to the concrete structures from chloride attack protective surface coatings are used. It is able to protect any repaired or new concrete surfaces from being attacked of chemicals such as nitrous or sulphurous pollutants, in the future too. Even the access to aggressive gases and liquids can also be stopped using cement concrete hardener.
Such a surface protection technique to the concrete surfaces can also be specified as –
• Pore blocking and impregnation for water-repelling
• Crack bridging and different degrees of elastic bridging at separate temperatures
• Chemical resistant in various containment zones
• Wear and abrasion resistant in the concrete horizontal surfaces
Concrete protective coating manufacturers effectively provide hardeners for multiple structures and several exposure conditions.
Types of concrete coatings:
Generally all the concrete coatings available in the market are part of multicomponent systems. And, among those the two most common components are urethane and epoxy. But these two coatings need at least a day before return to service. Those systems which require faster curing should use methyl methacrylate and polyaspartic coatings as such coatings can return to service within a few hours.
The below-discussed five types of coatings are available in the market –
• Penetrating concrete sealers – this is the most commonly used coatings for exterior concrete surface, particularly for those which are susceptible to damage from freezing or melting conditions, and various other tough outdoor elements. Penetrating concrete sealers when dried offer a usual matter finish which protects the surface without changing its exterior.
• Acrylic sealers – it protects the concrete surface by creating a thin layered protecting film. You can get the desired sheen level by using its water or solvent-based formulas. Acrylic sealers can be used for both exterior and interior areas. It is economical but less durable than polyurethanes and epoxies. But it dries quickly so makes a good choice when a minimum down time is crucial.
• Polyurethanes – it is available in both solvent and water-based formulations. A number of sheens are available for its inside or outside applications. Its thickness is almost twice of the acrylic sealers. It creates long-lasting covers and thus the most suitable options for high traffic areas. It is able to offer stronger resistance to staining, scuffs and marks.
• Epoxy – it makes a versatile choice by offering single or double component application. Multiple patterns or colours can be achieved by clear application of epoxies or colourful vinyl or quartz chips incorporated with the epoxies. Epoxy finishes are susceptible to UV damage so mainly used for the interior applications. Epoxy coatings are hard and resistance to abrasion and known to offer long-lasting impressions.
• Concrete overlays - such protective coatings include aggregates, cement and polymer resins. It makes durable and strong coating. Due to its affordability, overlays have become very popular. It cures quickly so, you experience nominal downtime.
You can choose your desired hardener by contacting the reputed concrete protective coatings suppliers of the industry.