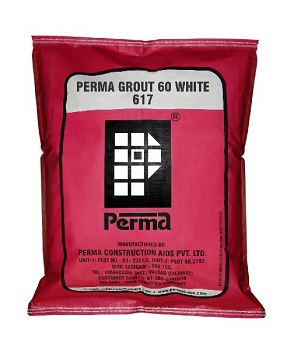 Grout is an essential part of many construction works. It arises in many variants, chemistries, sanded or unsanded and colors. It is generally a cement or epoxy-based material that is used to fill gaps between the tile spaces. The most common delineation of cement-based free-flowing non-shrink grout is sanded and unsanded. The sand also provides roughly to the touch texture, versus unsanded.
That said, if you are working with a tile that is relatively soft, and prone to scratches, such as marble, one would want to avoid sand, as a grain of sand is an aggressive scratch creating abrasive once trapped underfoot.
Unsanded grout is also known as "wall grout". It has the basics of sanded grout only without the sand. This type of grout is mainly used on ceramic tile and polished marble. It is used with grout joints that are less than 1/8". This grout should always be sealed after installation to ensure longevity and appeal.
Cement-based grouts are known to be porous, and therefore need to be sealed, else they will stain. Sealing cementitious grout is the key to preventing staining.
High strength free-flowing non-shrink grout
Grout is a mixing powder, having well-graded aggregates cement and specialty chemical additives to empower reaching of high early strengths. When mixed with the exact amount of water, the product changes into a free-flowing grout and unlike conventional grouts, does not shrink on the setting.
How to use:
Surface preparation:
Eradicate all Dirt, lubricant and other bond-inhibiting materials by mechanical means (Using Wire brush). Metal Anchors and Bolts to be grouted must be de-greased with suitable solvents. Prior pouring, Surface should be bought into the dry condition. Steel should be dried, cleaned and organized thoroughly.
Mixing:
Mix manually or mechanically using a Putty mixer blade or paddle.
Ensure first that all forming, mixing, placing and clean-up materials are ready. Add the proper quantity of clean water to achieve an anticipated flow of grout.
Application:
Within 15 minutes after mixing, place grout into forms in a normal manner to avoid air pockets.
Different Industries that use grout
1. Machinery foundation and base plates.
2. Compressors and turbines.
3. Heavy-duty grouting of pumps and motors.
4. Chemical and engineering plants.
5. Structural columns and bearing plates.
6. Anchor and seating bolts and pockets.
Quality of a good non shrink free-flowing grout
• Easy to use: This product is very easy to use because the final product is ready by just adding water to it.
• Free Flowing: The Non-Shrink Grout fills up space fully. There is no need for Compaction of material in the voids. No vibrator / Vibration is required.
• Non-Shrinking: The Non-Shrink Grout occupies the filled space permanently without any shrinkage.
• Very High Early and Final Strength: Achieves high early strength above 45mpa at 28 days.
• Non-metallic: Does not contain any metals thus prevents Rusting in the grouted foundation.
• Chloride-Free: Does not contain any chloride thus prevents corrosion in the foundation.
• Setting Time: Pourable Grade - 3.5 - 4.5 Hours
Flow able Grade - 4.0 - 5.0 Hours