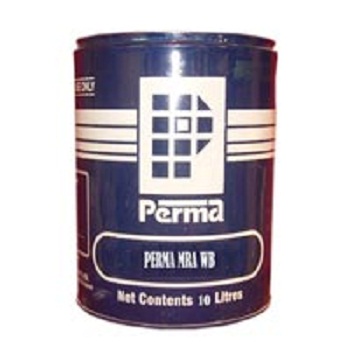 With passing time construction materials have been upgraded so that they can be suitable and durable for this modern era of architecture. Construction chemicals are one of those modern age marvels. Generally, a construction chemical is mixed with concrete and materials during the construction process. It helps to hold all these materials together.
These construction chemicals also serve in waterproofing solutions for the construction. They stop the concrete from having atmospheric damage. Commercial, industrial and residential structures have extensive usage of these chemicals in their construction. The workability and durability increase during construction due to these chemicals.

There is a wide range of manufacturers for such products all over the world. Repairs and rehabilitation of buildings, concrete modification, and waterproofing solutions are where they provide their functionalities. Modern developed countries demand the usage of these chemicals in the following sectors:

● Renovation and restoration of the buildings
● Waterproofing solutions for roofs, mines, tunnels, etc
● Highway constructions, bridges, and flyovers

Their application in these sectors ensures that these structures would be able to sustain extreme weather conditions. Due to a wide range of construction chemicals exporters, the availability of these chemicals is always stable.

The products using construction chemicals come in a wide variety. Some of the important and the most commonly used ones are:
● Concrete curing compounds
● Mixture for concrete
● Sealant grouts
● Wall proofing chemicals and membranes
● Special application mortars
● Jointing compounds

The new or modern ways of application of construction chemicals such in waterproofing solutions are liquid brush applied solutions, such as:
● PU-based
● Acrylic-based
● Bitumen-based
● Pre-formed membranes or self-adhesive membranes.

With new-age upgradations, manufacturers have produced more efficient and better versions of waterproofing solutions. They are specifically built to decrease the effect of water ingression. There are two segments of waterproofing construction chemicals available in the market. They are hydrocarbons and polymers. Hydrocarbons are generally used for waterproofing solutions of roofs. They are a sticky, organic, and waterproof compound used while construction procedures.

With changing time other chemical compounds are making their way in the market increasing the trade of the chemical industry. Construction chemical manufacturers are introducing compounds like polyurethane and polyurea hybrids. These modern compounds have better application results for extreme weather conditions. They provide properties being jointless and seamless, as a result, the application results get better. With increasing demands for insulation from different customers from extreme weathered regions, manufacturers have brought polyurethane. It meets both ends of the demand by providing excellent waterproofing solutions along with insulation for the roofs and walls.

Another visionary change in this sphere was brought with the introduction of the dry-walls concept. Since waterproofing becomes a real challenge in wet areas, the dry-wall concept has shown revolutionary results. With the application of dry-walls in washing areas or washrooms, waterproofing solutions have reached higher levels of perfection.

Summarizing the whole thing we can say that the basic principle of waterproofing is the minimization of water penetration through concrete construction and we can divide it into two spheres:
● By using plasticizing chemicals minimizing the mixing water demand.
● With the use of organic crystal formation while the concrete hydration process.