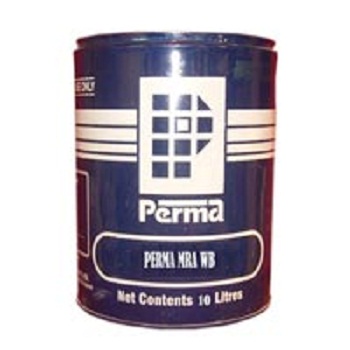 It's safe to say that the construction industry employs a significant number of nitpickers. Every aspect of a construction site must be thoroughly examined to ensure that the safety standards necessary for the establishment and construction of long-lasting structures are maintained. Chemicals and construction adhesives obtained from construction chemicals exporters are critical in this situation. These chemicals & sealants serve a similar purpose as concretes: to keep it all in position to ensure absolute protection.

While cement was once the only material required for construction, the use of these chemicals during the construction process is rapidly changing that fact. After conducting extensive research, experts discovered that using regular cement in the building structures led to cracks caused by water pipes, compression, or leakage.

There were numerous issues that arose as a result of this. Fractures appeared in the structure, and as cement chunks began to fall from the ceiling, they became unstable. Workers will have an easier time with this construction adhesive and chemicals, however. As a result of their efforts, these facilities are up to date and safe.

Importance:

Chemicals and adhesives are indispensable on construction sites because they serve as the backbone of the project. These chemicals can be used before and after construction on any type of structure, whether it's a road, a building, or anything else. These construction chemical compounds, a premixed variation, develop the strength and toughness of cement over time. There are many different types of chemicals & mixers included in this process, such as waterproofing additives, adhesives, and material supports.

Specialists are trying to push for the use of these materials in a variety of programs as they realize their significance in the construction process. The core premise is sustainable development, and with conservation, the emphasis is on keeping things safe.


Categorization:

● Concrete Admixtures -

Because they're water-soluble, such chemicals are added in tiny amounts to concrete mixtures to change specific properties. By reducing the project's overall cost and changing the properties of hardened concrete, they are able to do so.

● Flooring Compounds -

Different kinds of flooring options are now available, which is great for consumers. Flooring is essential to a building because it adds beauty and warmth. The use of floor adhesives has resulted in a wide range of flooring options. Tile grouts are one such crucial floor covering component. It's a finishing touch for tile seams and gives the floor a polished appearance.

● Waterproofing Chemicals -

In both commercial and residential buildings, water-proofing compounds are primarily used to protect water leakage. They're used on building materials to keep fluid from seeping in and destroying the component. They're used on structures that are regularly submerged in water.

● Caulks and Sealants -

Caulks and sealants serve as a buffer against such things as dust, liquids, moisture, oxygen, and more. In order to prevent gas or liquid leaks, they are well-known for sealing an opening or a surface. Typically, they are being used to fill in small, difficult-to-cover gaps with materials like drywall, concrete, and so on.

Final Words:

Over a certain period of time or affected by external harm, whatever is being built requires maintenance and repair. Chemicals of various kinds from construction chemicals manufacturers are available for renovating and preserving constructions. Every single type mentioned above proves to be beneficial for your construction.